My Blog
Posts for: January, 2016
By John L. Hyatt, DDS, MS, PA
January 23, 2016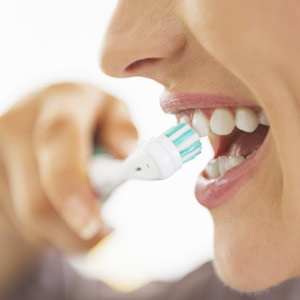 Yes, you brush your teeth every day. But how much do you really know about this important habit? Test your knowledge with our quiz on dental vocabulary.
Choose the correct meaning for:
Oral Hygiene

Clean language
The practice of keeping your teeth and gums clean
A shade of lipstick
A type of dental surgery

Biofilm

A movie about a person's life, such as "Ray Charles"
A new kind of cling wrap
An accumulation of bacteria that forms a whitish, sticky film
A tooth whitener

Dental plaque

A type of instrument used to clean teeth
Bacteria that accumulate on teeth and gums
An award given at the Dental Oscar ceremony
Your dentist's framed diploma

Inflammation

The body's response to harmful bacteria
A condition in which your gums become red and swollen and bleed easily
A cause of gingivitis
All of the above

Periodontal disease

Any disease caused by bacteria
Tooth decay
Whitish sores on the lips
Gum disease caused by dental plaque

Disclosants

Simple dyes that can stain plaque and make it visible
Television reality shows
Dental x-rays
A section of your annual tax report

Gingivitis

Any infection in the oral area
Tooth decay
Inflammation of the gums that can lead to periodontal disease
All of the above

Dental caries

Gum disease
A task carried out during your teeth cleaning
A technique of orthodontia
Tooth decay

Fluoride

A mineral that has been found to prevent tooth decay
The location of a famous dental school
A gasoline additive
A type of house paint

Inter-dental Area

Referring to the area between your teeth
The area regular proper flossing will keep clean
Area that wood points and specially designed brushes can be used to clean
All of the above
Answers: 1. b, 2. c, 3. b, 4. d, 5. d, 6. a, 7. c, 8. d, 9. a, 10. d
How did you do on our quiz? The more you know about keeping your teeth and gums clean and healthy, the better you will look and feel. Contact us today to schedule an appointment or to discuss your questions about oral hygiene. You can also learn more by reading the Dear Doctor article, "Oral Hygiene Behavior."
By John L. Hyatt, DDS, MS, PA
January 08, 2016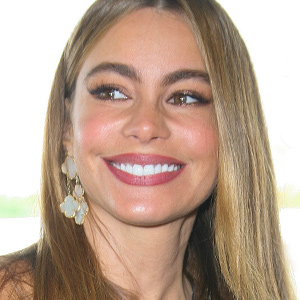 A woman as gorgeous and funny as Sofia Vergara surely planned to be a model and actress from the get-go, right? Wrong! Sofia's first career choice actually was to be… a dentist! That's right, the sexy star of TV's Modern Family actually was only two semesters shy of finishing a dental degree in her native Columbia when she traded dental school for the small screen. Still, dental health remains a top priority for the actress and her son, Manolo.
"I'm obsessed," she recently told People magazine. "My son thinks I'm crazy because I make him do a cleaning every three months. I try to bribe the dentist to make him to do it sooner!"
That's what we call a healthy obsession (teeth-cleaning, not bribery). And while coming in for a professional cleaning every three months may not be necessary for everyone, some people — especially those who are particularly susceptible to gum disease — may benefit from professional cleanings on a three-month schedule. In fact, there is no one-size-fits-all approach to having professional teeth cleanings — but everyone needs this beneficial procedure on a regular basis.
Even if you are meticulous about your daily oral hygiene routine at home, there are plenty of reasons for regular checkups. They include:
Dental exam. Oral health problems such as tooth decay and gum disease are much easier — and less expensive — to treat in the earliest stages. You may not have symptoms of either disease early on, but we can spot the warning signs and take appropriate preventive or restorative measures.
Oral cancer screening. Oral cancer is not just a concern of the middle aged and elderly — young adults can be affected as well (even those who do not smoke). The survival rate for this deadly disease goes up tremendously if it is detected quickly, and an oral cancer screening is part of every routine dental visit.
Professional teeth cleaning. Calcified (hardened) dental plaque (tartar or calculus) can build up near the gum line over time — even if you brush and floss every day. These deposits can irritate your gums and create favorable conditions for tooth decay. You can't remove tartar by flossing or brushing, but we can clear it away — and leave you with a bright, fresh-feeling smile!
So take a tip from Sofia Vergara, and don't skimp on professional cleanings and checkups. If you want to know how often you should come in for routine dental checkups, please contact us or schedule an appointment for a consultation. You can learn more in the Dear Doctor articles "Dental Hygiene Visit" and "Dental Cleanings Using Ultrasonic Scalers."