My Blog
Posts for tag: loose teeth
By John L. Hyatt, DDS, MS, PA
August 02, 2020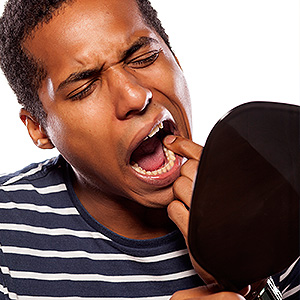 Discovering a loose tooth can be exciting — if you're six, that is, and anticipating a windfall from the tooth fairy. If you're an adult, a loose tooth is a different story. You're in real danger of it becoming a lost tooth, and there won't be another one coming in to replace it.
Fortunately, that result isn't inevitable, but we have to take quick action if we're going to save your tooth. The first step is to find out why it's loose.
Tooth looseness occurs primarily because the gum and bone structures that hold teeth in place have been damaged in some way. Otherwise healthy teeth and gums can be injured in an accident or with dental habits like teeth grinding or clenching that increase the biting forces against teeth. The latter could require some intervention like a night guard to prevent teeth from grinding to reduce the abnormal biting force.
But disease is often the root cause for tooth looseness. Periodontal (gum) disease, a bacterial infection triggered by bacterial plaque, can inflame and weaken gum tissues, eventually causing bone loss followed by the gum tissue detaching from the teeth. In this weakened condition even normal biting forces could loosen a tooth.
If gum disease is the primary culprit, our treatment starts there. By aggressively removing plaque and calculus (tartar) from the tooth surfaces, including deep below the gum line around the root, the gum tissues become less inflamed and begin to heal. This in turn can strengthen their attachment to a loose tooth. In more advanced cases, we may need to surgically graft lost bone and gum tissue to rebuild the attachment.
We may also need to stabilize a loose tooth while we're performing these other treatments. The most common way is to join or splint a loose tooth to nearby stable teeth. There are varieties of splints: one type involves rigid dental material bonded across the enamel of the loose tooth and its neighbors. In another, we cut a small channel in the involved teeth, and then insert a metal splint, bonding it within the channel.
Whatever needs to be done, we need to do it promptly — if you notice a loose tooth, contact us as soon as possible. The earlier we begin treatment the more likely we'll save your loose tooth.
If you would like more information on treating loose teeth, please contact us or schedule an appointment for a consultation. You can also learn more about this topic by reading the Dear Doctor magazine article "Treatment for Loose Teeth."
By John L. Hyatt, DDS, MS, PA
September 17, 2019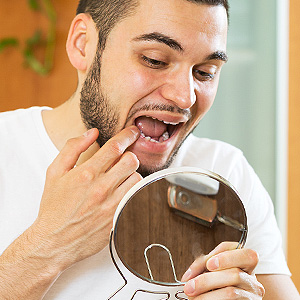 If you've noticed one of your teeth feeling loose, you're right to believe it's not a good thing. Loose permanent teeth are a sign of an underlying problem.
Periodontal (gum) disease is usually the culprit. Caused by bacterial plaque, a thin film of food particles, gum disease causes the tissues that support teeth to weaken and detach. While a tooth can become loose from too much biting force (primary occlusal trauma), it's more likely bone loss from gum disease has caused so much damage that even the forces from normal biting can trigger looseness.
A loose tooth must be treated or you may lose it altogether. If it's from gum disease, your treatment will have two phases.
In the first phase we need to stop the gum infection by removing plaque and calculus (hardened plaque deposits). Hand instruments known as scalers or ultrasonic equipment are usually sufficient for removing plaque and calculus around or just below the gum line. If the plaque extends deeper near or around the roots, we may need to consider surgical techniques to access these deeper deposits.
Once the infection is under control and the tissues have healed, we can then undertake the second phase: reducing biting forces by breaking clenching and grinding habits, doing a bite adjustment for advanced problems and securing loose teeth with splinting.
Although there are different types of splinting — both temporary and permanent — they all link loose teeth to adjacent secure teeth much like pickets in a fence. One way is to bond dental material to the outer enamel of all the teeth involved; a more permanent technique is to cut a small channel extending across all the teeth and bond a rigid metal splint within it.
To reduce biting forces on loose teeth, we might recommend wearing a bite guard to keep the teeth from generating excessive biting forces with each other. We may also recommend orthodontics to create a better bite or reshape the teeth's biting surfaces by grinding away small selected portions of tooth material so they generate less force.
Using the right combination of methods we can repair loose teeth and make them more secure. But time is of the essence: the sooner we begin treatment for a loose tooth, the better the outcome.
If you would like more information on treating loose teeth, please contact us or schedule an appointment for a consultation. You can also learn more about this topic by reading the Dear Doctor magazine article "Treatment for Loose Teeth."
By John L. Hyatt, DDS, MS, PA
March 01, 2018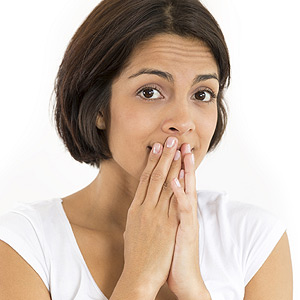 A loose baby tooth is normal and expected; a loose permanent tooth is quite another matter: it's an advanced sign of disease that could lead to losing the tooth.
The reasons for its looseness may vary. You may have experienced "primary occlusal trauma," in which the teeth have experienced a prolonged excessive biting force beyond their tolerance. This can be caused by habitual grinding or clenching the teeth.
You may have also experienced "secondary occlusal trauma": although the biting forces are within normal ranges, the teeth still can't handle the stress due to degraded bone support and gum tissue detachment. Clenching habits combined with weakened bone and gums will only accelerate and worsen the damage.
The most frequent cause in adults for loose teeth is secondary trauma from periodontal (gum) disease. Bacterial plaque built up on teeth from poor oral hygiene causes a chronic infection that eventually weakens gum attachment to the teeth. A loose tooth is a late sign of this damage.
Treatment for disease-based loose teeth has a twofold approach. First, we thoroughly clean the tooth, root and gum surfaces of all plaque and calculus (hardened plaque deposits) to reduce the infection and inflammation and restore tissue health. This is often accompanied by antibiotic treatments to reduce bacteria below the gum tissue.
For the loose teeth themselves, we may need to modify the forces against them while the gums and bone heal. One way to lessen the biting force on a tooth is to reshape its and the opposing tooth's biting surfaces. For extensive looseness we can also splint the affected tooth or teeth with other teeth. Temporarily, we can apply splinting material to the outside of both the loose and stable teeth or cut a small channel into them and apply bonding material to join them. A permanent option is to crown both the affected teeth and nearby stable teeth and fuse the crowns together.
These and other stabilizing techniques, like occlusal night guards to reduce the effects of teeth grinding or orthodontic treatment, will help secure the teeth. Coupled with disease treatment and renewed dental care and hygiene practices, you may be able to keep that loose tooth from being lost.
If you would like more information on treating loose teeth, please contact us or schedule an appointment for a consultation. You can also learn more about this topic by reading the Dear Doctor magazine article "Treatment for Loose Teeth."