My Blog
Posts for: December, 2017
By John L. Hyatt, DDS, MS, PA
December 24, 2017
Long-term dental health is built on a foundation of good hygiene habits instilled at an early age. Consistent, daily hygiene not only makes for healthy teeth and gums but an attractive smile too.
Here are 4 tips for encouraging your child to develop effective oral hygiene habits.
Begin teaching them to brush and floss on their own around age 6. Brushing and flossing are the primary ways to remove bacterial plaque from teeth, the main cause for dental disease. You should begin brushing your child's teeth when they first appear; around age 6 you can begin encouraging them to brush for themselves and learn to floss.
Promote healthy eating and snacking habits. A nutritious diet is also important for maintaining healthy teeth and gums. Make sure your child is eating a varied, balanced diet of whole foods in appropriate portions. You should limit sugar and other carbohydrates (which accelerate growth of decay-causing bacteria) to mealtimes; offer limited, non-sugary snacks between meals.
Warn older children and teens about practices that are unhealthy for the mouth. As children enter their teen years, they're under increased pressure from peers to try unhealthy practices. Oral piercings like tongue and lip bolts can increase tooth damage — chipping and wear — and gum recession, infection and bone loss. Tobacco use, both smoke and smokeless, can also cause tooth staining, increase the risk of decay, gum disease and oral cancer. Begin stressing the dangers these practices pose to their general and oral health before they reach puberty.
Practice what you teach. Â Modeling healthy behavior you want your child to learn is just as important as instructing them how to do it. When they're very young, brushing teeth should be a family affair — allow them to see how you brush your teeth as you help them brush theirs. And, if you're not sure if your hygiene techniques are worthy of emulation, we'll be glad to help you improve your effectiveness to pass on to the next generation.
If you would like more information on developing life-long dental habits with your child, please contact us or schedule an appointment for a consultation. You can also learn more about this topic by reading the Dear Doctor magazine article "How to Help Your Child Develop the Best Habits for Oral Health."
By John L. Hyatt, DDS, MS, PA
December 09, 2017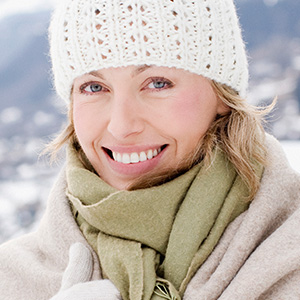 As the old song says, "'Tis the season to be jolly." And for many of us, the year-end holidays offer a perfect opportunity to break out of our daily routine and get together with co-workers, friends and family. Whether it's a casual gathering at home or a night on the town, one thing is for sure: There's likely to be plenty of food and drinks at hand to keep the good times rolling.
We're not going to say that you should never indulge in a sugar cookie or a tumbler of eggnog. But everyone knows that too much of a good thing can be bad for your health. So here are some simple tips to help keep your oral health in good shape while you're enjoying the holiday season.
Choose Healthier Snacks — good-tasting munchies don't have to be bad for you. Plant-based hors d'oeuvres like hummus with raw vegetables can be just as delicious and satisfying as chips and dip—and a lot healthier, with plenty of vitamins and fiber, and little or no sugar. Cheese, yogurt and other dairy products, eaten in moderation, can actually be beneficial for your oral health: they can stimulate the flow of saliva and restore minerals to the teeth. If you choose to eat sweet snacks, limit them to around mealtimes. That way, your mouth gets a break from sugar and acid in between meals.
Drink Plenty of Water — Sure, there are plenty more exotic beverage choices. But for better health, alternate those fancy drinks with glasses of water. Sugary, acidic beverages like soda (or even juice) can feed decay-causing bacteria and weaken the tooth's enamel, leading to cavities. Alcohol dries out the mouth, which can cause a number of oral health problems. But water promotes the body's production of beneficial saliva, and keeps you healthy and hydrated. It also helps neutralize tooth-eroding acid and wash away sticky food residue that can cling to your teeth.
Don't Neglect Your Oral Health Routine — Sure, between frantic holiday shopping and eagerly anticipated get-togethers, it may seem like there aren't enough hours in the day. But it's always important to maintain your regular oral health routine—and even more so at this time of year. Brushing twice a day for two minutes each time and flossing once a day are proven ways to prevent cavities and gum disease. Find a few minutes to take care of yourself and you can keep your smile looking good all year long.
The holidays are a time for friends, family, fun and celebration. We offer these suggestions with our best wishes for a safe and healthy season. If you would like more information about how to maintain good oral health—during the holidays or any time of year—please contact our office or schedule a consultation. Read more in the Dear Doctor magazine articles "Nutrition and Oral Health" and "10 Tips for Daily Oral Care at Home."