My Blog
Posts for: September, 2014
By John L. Hyatt, DDS, MS, PA
September 24, 2014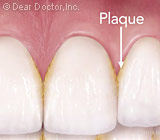 Treating periodontal (gum) disease is rather straightforward: remove the bacterial plaque that causes the disease. The techniques to accomplish this are varied, depending on how far the disease has advanced with an individual patient.
Plaque is a thin film of bacteria and food particles that build up on tooth surfaces due to inadequate oral hygiene. The bacteria that grow there can cause an infection that inflames and damages the gum and supporting bone tissues to the point they begin to lose their attachment to the teeth and form spaces known as periodontal pockets. In time, plaque becomes calcified due to the minerals in saliva, forming calculus or tartar. As the disease advances, it can ultimately cause tooth loss.
The most common technique for interrupting this progression of disease is known as scaling. Using hand instruments and/or an ultrasonic device, we remove as much plaque and calculus as we can detect on the outer surfaces of the teeth and gum tissues. Scaling, however, won't address the plaque and calculus that has accumulated at the tooth root level, especially where pocket formation has taken place. This is where root planing may be necessary.
As the name implies, we use this procedure to literally "plane" plaque and calculus from the roots, a similar concept to removing thin layers of wood from a board. If necessary, we will first numb the affected area so that we can perform the procedure in a meticulous manner without causing discomfort. It's essential we remove every bit of plaque and calculus that we can, especially where it has become lodged deep at the base of the pockets.
It's common to start with ultrasonic therapy, using vibration to loosen the plaque while flushing the pockets with water. We then switch to delicate hand instruments known as curettes to physically remove any remaining plaque and calculus. An experienced touch helps us determine when the root surfaces have been properly cleaned; we can also "read the gum tissues," as they will slightly change color as the offending plaque and calculus deposits are removed. As the gum tissues heal and become less inflamed, they return to a healthy pink color and the pocket depths generally become smaller as the inflammation leaves the area.
While a good portion of the treatment requires our professional skills, equipment and expertise, the bedrock for renewed periodontal health is effective daily oral hygiene on your part. Working together we can preserve the progress already made, while continuing to progress in restoring your oral health.
If you would like more information on root planing and other periodontal disease treatments, please contact us or schedule an appointment for a consultation. You can also learn more about this topic by reading the Dear Doctor magazine article "Root Planing."
By John L. Hyatt, DDS, MS, PA
September 09, 2014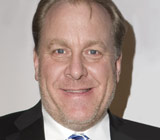 For years, even as tobacco use began to decline and disappear in most settings, professional baseball seemed one of the few exceptions. Now, the tide is finally turning. Recently, the legendary right-hand pitcher Curt Schilling revealed that he had been treated for oral cancer — and said that his chewing tobacco habit was to blame. "I'll go to my grave believing that was why I got [cancer]," Schilling told the Boston Globe.
Schilling isn't the only former player whose oral cancer is blamed on smokeless tobacco. Tony Gwynn, Hall of Famer and beloved coach, recently passed away from oral cancer at the age of 54. His death led to players pledging to give up the habit. But many still use "dip" or "snuff," thinking perhaps it's not so bad after all.
In fact, nothing could be further from the truth. With nicotine as its active ingredient, chewing tobacco can be just as addictive as cigarettes. Not only is nicotine addictive, it also increases heart rate and blood pressure, constricts the arteries, and affects the body in other ways. In addition to nicotine, chewing tobacco contains about 30 other chemicals known to cause cancer.
Tobacco use of any kind is a major risk factor for oral cancer. While it isn't as well-known as some other types of cancer, oral cancer can be just as deadly. About 43,000 people in the U.S. are diagnosed with it each year — and the 5-year survival rate is just 57%. One reason for the relatively low survival rate is that oral cancer isn't usually detected until it has reached a later stage, when it's much harder to treat.
What can you do to reduce your risk for oral cancer? Clearly, you should stop using tobacco products of any kind. Moderating your intake of alcohol, and eating more plant foods and less red meat can also have an impact. And don't forget to have regular dental checkups: cancer's warning signs can often be recognized in an oral examination — and early detection can boost survival rates to 80-90 percent.
How does Schilling feel about chewing tobacco now? "I lost my sense of smell, my taste buds for the most part. I had gum issues, they bled, all this other stuff," he told the Globe. "I wish I could go back and never have dipped. Not once."
If you have questions about oral cancer or cancer prevention, contact us or schedule an appointment for a consultation. You can learn more in the Dear Doctor magazine articles "Chewing Tobacco" and "Diet and Prevention of Oral Cancer."